Do you want to learn a step-by-step process for easing the suffering fibromyalgia is causing you, so you can finally get the relief you never thought was possible?
If you answered yes, then I have great news. Today, you can learn the solutions and protocols I've discovered from over 20 years of suffering, research, trials and tribulations, so you can shortcut your way to healing and finally ease the suffering this debilitating condition has burdened your life with . . .
The video blueprint is fantastic!
As a woman living with fibromyalgia herself, Laura really understands the comprehensive issues and needs of those of us living with it.
I love her detailed descriptions of natural treatments. After watching the video, I tried acupuncture and the intense pain I had experienced for years has decreased so much. I feel like I am living my life again.
Women who are suffering from fibromyalgia need to have this information and to know that they are not alone. It is wonderful!
Thank you so much for all that you are doing!
– Mary B. – Arizona

THE FIBROMYALGIA HEALTHCARE BLUEPRINT
Many women with fibromyalgia want to know, "How can I find a doctor who cares about me and understands this condition?" As patients, we have often felt dismissed and misunderstood. Often, we leave without any helpful information or treatment plan. We feel angry that we have not been heard, frustrated when practitioners' knowledge of fibromyalgia is limited and sad that our daily challenges are not understood.
It's easy to become discouraged and simply want to give up on the medical profession. Does this sound familiar?

I know how you feel. I've been there. It took me 20 years, countless visits to doctors, trying endless treatments, enormous medical bills, the inability to work for a time, excruciating pain, isolation from people I loved and giving up many of the activities I enjoyed, before I figured out that I had fibromyalgia and learned how to get appropriate, useful information and help from practitioners who were knowledgeable, compassionate and understanding.

I wasn't an expert and didn't have a background in medicine. The experts I went to weren't providing me with the answers I needed. I was determined to find solutions. I knew they had to be out there.

That was over 20 years ago. I have done more than two decades' worth of research. I've learned everything I possibly can about fibromyalgia and continue to search for new options.

In my new video blueprint, I share all that I have learned about working with health professionals to achieve results for healing and wellness. It is in plain, easy-to-understand language, which I narrate myself.


______________________________________________

Inside this video blueprint,
you'll find in-depth information on the following topics:

● The surprising answers to "What is fibromyalgia?"

● The 7 Most Common Symptoms

● The 4 Possible Causes of Fibromyalgia

● Why is it so hard to diagnosis?

___________________________________

● The 3 Main Goals in Working with a Healthcare Provider

● The 3 Most Important Questions to Ask When Choosing New Practitioners

● The 6 Qualities to Look for in a Practitioner


● The 5 Best Resources for Finding the Right Healthcare Professionals

● ESSENTIAL CHECKLIST — What to Bring to Your First Appointment

___________________________________

● What exactly are the tender points?

● Tests Your Health Practitioner May Consider

● 7 questions you can ask at your first appointment

● How to Voice Your Needs

● Your Medical Rights

___________________________________

● What are the three FDA-approved medications for fibromyalgia?

● What are the commonly prescribed medications for pain relief, sleep, energy and mood?

● Is it true that a vaccine for fibromyalgia is being developed?

___________________________________

● The ancient healing modality that can help with fibromyalgia

● The 4 symptoms that biofeedback can help with

● How chiropractic can help with back pain and headaches

● Which therapy focuses on trigger points?

● What can an osteopath do?

● The 5 treatments in physical therapy

● Balance and well-being – Energy healing modality

___________________________________

● The issues counseling can help with

● What is Cognitive Behavioral Therapy?

● Finding a Support Group

● The 4 Signs That You Are Not Getting Enough Sleep

___________________________________

● The 4 Steps to Getting a Good Night's Sleep

● What is the difference between a food allergy and food sensitivity?

● The 3 Supplements That May Greatly Help With Fibromyalgia

● The 3 Ways to Prevent Stress Before It Gets Overwhelming

● The 10 Ways to Handle Stress to Maintain Balance

___________________________________

Health and Wellness Action Plans
Your Fibromyalgia Healthcare Action Blueprint
Fibromyalgia Progress Action Plan
___________________________________
Resources
including national fibromyalgia organizations and access to information on disability, chronic fatigue syndrome and finding support and charts for recording your current medications and supplements
I really felt like this was created just for me. It provided the answers to all the questions I've had about living with fibromyalgia. Everything, including medical options and tons of integrative health remedies that I didn't know about. For me, cranial sacral therapy relieved so much pain. I feel like myself again.
Plus, the video blueprint addresses the emotional needs and experiences of living with fibromyalgia, which most health practitioners and books don't. I've been keeping a journal and feel calmer, more relaxed and greatly more optimistic.
I wish I had found this sooner!
– Edith P. – New York
What happens without these solutions?

You will probably continue to . . .
● Be in pain
● Live in a state of extreme exhaustion
● Have difficulty sleeping
● Have trouble working and earning a living, leading to stress over financial worries
● Feel isolated
● Miss out on connecting with people you care about
● No longer engage in activities you once enjoyed
________________________________
THE FIBROMYALGIA HEALTHCARE BLUEPRINT
________________________________
If you are ready to find solutions, ease your suffering and move forward with a life of greater health and vitality, then CLICK THE BUTTON BELOW to get immediate access to the webinar today.
Original Price: $97
Save $50
if you order NOW
NOW: $47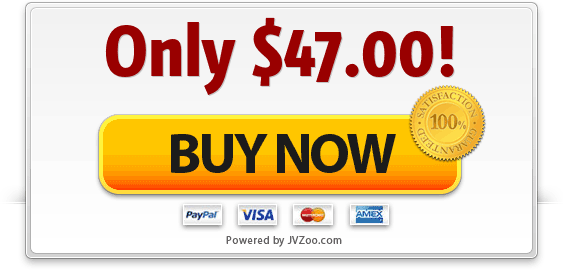 Plus . . .
If you order today, you will receive a
FREE 30-min. personal consultation with me
(by Zoom, Skype or phone).
($100 value)
Daytime, evening and weekend appointments are available.
I can help you clarify your health goals and create an overview health action plan.
Total Value of This Package:


$197
Available today for
$47
________________________________
Formats:
Webinar: MP4 (164 MB) Running time: 1 hr. 18 min.
Downloadable documents: PDF (40-page packet)
Once you have made your purchase, you will have immediate access to the webinar and downloads.
Your purchase and the electronic delivery of this product will be through JVZoo, a respected digital commerce platform. It is trusted by consumers with over 9.5 million products sold and has been recognized by Inc. 5000 as one of America's fastest growing companies. Purchases of my webinars and e-books all go through JVZoo.

________________________________
GUARANTEE
Your purchase is protected by a 30-day money-back guarantee.
Take up to a month. If you are not completely happy with the webinar during this time, you can return it for a full refund.
________________________________
If you have any questions, please contact me at
laura@fibrohealingsolutions.com.
Thank you,
Laura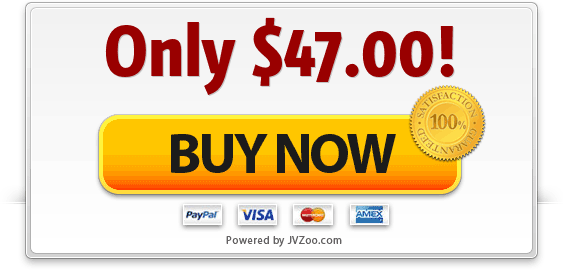 ________________________________
The contents of this webinar are provided for informational purposes only and may not be construed as medical advice or instruction. You should consult appropriate health professionals on any matter relating to your health and well-being.
These statements have not been evaluated by the Food and Drug Administration.  The information in this webinar is not intended to diagnose, treat, cure or prevent any disease.
______________________________________________
© 2021 Stars and Sky Possibilities. All rights reserved.